Mesomorph Pre Workout : Old VS New 2020 UPDATE
Mesomorph Pre Workout : Old VS New 2020 UPDATE
Mesomorph Pre Workout has held the crown for being one of the top pre workouts since it was first introduced to the fitness world around 2013. If you've been a fan of the OG Mesomorph and have continued to show it loyalty throughout the years, you know its had a bunch of revisions since then. Even through all the new looks and new formulas, the King of pre workouts has held it's reign strong. However as a result of the most recent battle for DMAA with the FDA, Mesomorph has been revised again.
Update:11/20/2020
As of November 2020,  Mesomorph pre workout has updated its formula. The formula now contains 2-Aminoisoheptane HCl, Geranium Extract (stem & leaves), and Quebracho Blanco Extract. This also resulted in the removal of Senegalia Berlandieri Extract and all the Phenylethylamine Alkaloids, and Isopropylnorsynephrine HCl. 
However, the rest of the formula is the same. The amounts of the proprietary blends and the other proprietary blends are the same. 
Now let's get into these changes!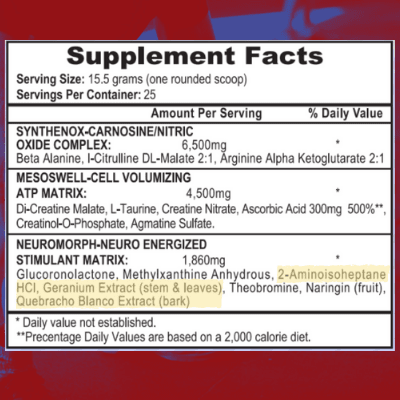 The Changes
What is 2-Aminoisoheptane HCl?
2-Aminoisoheptane of DMHA may help improve performance and increase weight loss as a stimulant. And is commonly compared to that of DMAA. (6) You can read more about DMHA HERE.
The next ingredient may bring false hope, if you didn't know, Geranium Oil is actually the source of DMAA (7). Unfortunately, seeing this in the formula doesn't mean DMAA is in the new version of Mesomorph. There is no DMAA in Mesomorph as of November 2020. 
So what's the point of this ingredient? While Geranium Extract is featured in this formula, it's stripped of the DMAA Alkaloids. So what's left is a potentially similar, but weaker version. However, we don't have studies on the effectiveness of this extract like we do of other extract prepared in this manner (ephedra). 
The last change is the addition of Quebracho Blanco Extract which may act as vasodilator and aphrodisiac.(8)
The Old
Mesomorph isn't a pre workout for beginners. Despite being a proprietary blend, the formula brings full, clinical dosages of the ingredients. Which is going to deliver the energy, focus, and pumps mesomorph is known for. Below we have the labels for both the old version of mesomorph and the new. 
As you can see the only complex that has been changed is the Neuromorph-Neruo Energized Stimulant Matrix. In the older formula this matrix had 1870mg and contained 3,7-Dihydro-3,7-Dimethyl-1H-Purine-2, 6-Dione, and of course Geranaburn or DMAA.
The New (Prior to November 2020 Update)
The new version of mesomorph pre workout has 1860 mg of this same matrix, within it there are a few changes. In the new formula there is Senegalia Berlandieri Extract, Phenylethylamine Alkaloids, Theobromine, Isopropylnorsynephrine HCl.  To help understand why these ingredients were chosen for the new formula, we need to know what were the older ingredients and what they did for the formula.
3,7-Dihydro-3,7-Dimethyl-1H-Purine-2, 6-Dione
Starting from the beginning of the old label we have the ingredient 3,7-Dihydro-3,7-Dimethyl-1H-Purine-2, 6-Dione. This is actually just another name for Theobromine, so its technically not a change to the formula. Theobromine is a xanthine alkaloid that is used as a bronchodilator and as a vasodilator derived from Theobroma, the genus of the cacao tree.
It is the primary alkaloid found in cocoa and chocolate, and is one of the causes for chocolate's mood-elevating effects. Theobromine is closely related to caffeine. However unlike caffeine, theobromine has an additional methyl group, making it's effects last longer.
So what type of effects can you expect?
Because theobromine is similar to caffeine, you can expect the energy boost, as well as the mood boosting properties. Theobromine also has appetite suppressant properties which makes it a useful fat burning ingredient. (1)
Geranaburn
Geranaburn, 1,3-Dimethylamylamine HCL, DMAA or whatever other name you want to refer to it by, was the main stimulant in the original mesomorph pre workout. DMAA is structurally similar to ephedrine, with the quick energy spike associated with stimulants like caffeine. DMAA boosts dopamine and noradrenaline uptake, while slowing down the re-uptake for your workout. So what DMAA does is produce intense energy, while providing you tunnel like focus, and intense euphoria (via increase Dopamine release in the brain).†
The Changes
Essentially the only ingredient changed from the previous formula is the DMAA. Because the only changes in the formula were in the stimulant matrix, all these new ingredient are going to be stimulants as well.
The Hard Hitters
The first intense stimulant shown in the label is Senegalia Berlandieri Extract. It's going to promote an increase energy, appetite suppression, while also providing a feeling of euphoria.(2) This ingredient is becoming very popular in fat burners because of these properties. Isopropylnorsynephrine HCl is the other intense stimulant in this matrix.†
It's also known as Octopamine and is another alkaloid found alongside Synephrine in Citrus Aurantium. Aside from boosting energy, octopamine promotes fat burning by inhibiting the uptake of glucose in fat cells (adipocytes) by blocking the beta-3 adrenoceptor. (3)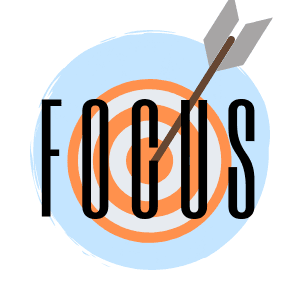 Phenylethylamine
Phenylethylamine (PEA) and its alkaloids serve a bunch of purposes. PEA is a natural stimulant our brains make. In addition to being necessary to function, PEA also regulates our mood. Like most stimulants PEA produces increased mood, focus, and energy. But what makes PEA special is it's euphoric feeling.
As seen with theobromine, PEA can be found in natural substances like chocolate. Both Phenylethylamine and theobromine help stimulate the production of endorphins, which is commonly known as your 'feel-good' hormone. (4,5)
What Flavors Are Available?
Below we have listed the flavors available…in order of ranking popularity.
Rocket Pop

Tropical Punch

Green Apple Candy

Pink Lemonade

Tutti Frutti

Snow Cone

Grape

Watermelon

Carnival Cotton Candy

Pineapple
What To Expect With Mesomorph?

With all these additions accounted for, Mesomorph is still going to be a strong pre workout. However unlike in the previous formula, you most likely won't get that surge of energy. Based on these new additions there is going to be a strong focus aspect to this pre workout, as well as the mood enhancement.
The energy is still there and we would definitely recommend you assess your tolerance before taking a full scoop. However unlike the version with DMAA, it's not going to be all at once and then a crash. This version has more of a sustainable energy blend, meaning when you feel it, it'll last. So far based off of our teams experience Mesomorph pre workout is still the King of Pre workouts.
But lets checkout some customer reviews too…
Produto excelente Review by luiz mario
Realmente cumpre o que promete, sou corredor de rua e me sinto muito bem nos treinos com este pré treino!! (It really fulfills what it promises, I am street runner and I feel very well in the training with this pre workout !!) (Posted on 5/28/2019)
Magnificent energy! Review by Mick
Best tasting mesomorph so far. Crazy energy! Fantastic muscle pump. Used to only workout with C4 for only an hour. Mesomorph will keep you going for at least 2 hours (Posted on 5/11/2019)
Mesomorph v3 with senegalia Review by Talib
Personally, I prefer the new formula of mesomorph over the DMAA formula. Same amount of energy, focus, and pump between the two. Why Do I prefer the Senegalia formula? Simple. I don't get a crash of taking 1 full scoop like I did with the DMAA version. (Posted on 10/27/2017)
Despite the changes we see Mesomorph holding onto it's title and the reviews show that as well!
Disclaimer:
†The intention of the information provided is for reference only and we are in no way providing medical advice or instruction. The information provided in this post is based on anecdotal information and available studies/reviews. While it is our goal to maintain and display accurate information, we can't guarantee it represents the latest formulation of the product or information. Therefore, if you have any concerns, please visit the manufacturer's website. Also, the information above is not a representation of our views at Same Day Supplements. Rather, these are the views and information provided by manufacturers and users. Also, the Food and Drug Administration has not evaluated these statements. Finally, the intention of these products is not to diagnose, treat, cure or prevent any disease or illness