HellFire Fat Burner: Old VS New (UPDATED 2019)
HellFire Fat Burner : Old VS New UPDATED 2019
The next product we're going to tackle down is HellFire fat burner from Innovative Labs. If you haven't been following our Old VS New series, you may not know that a bunch of products have been reformulated. This change includes fat burner products to pre workout products. Why the change ?
The FDA and the ingredient DMAA (aka 1,3 Dimethylamylamine HCL, Methylhexanamine, Geranamine, and Methylhexanamine HCL) have been going in and out of the courts since around 2015. This means that manufacturers, can't use this ingredient in their products. So the products once containing DMAA are being revised without it.
The Old:
Hellfire fat burner was marketed for being one of the strongest fat burning/ thermogeneic products available. The formula was intended to provide explosive energy while also crushing your appetite and promoting an overall sense of euphoria. Below we have both the old and new formula with their differences highlighted. From this you can see the old formula had B-Phenylethylamine and Methylhexanamine HCL.
The New:
As you can see the new formula only has two changes. These include swapping Methylhexanamine HCL for Theophylline HCL and using Phenylethylamine. Because there are so few changes to the formula, there's a good chance you may not have noticed a difference from the old and new formulas. However we're going to breakdown these ingredients so you know what you're getting now.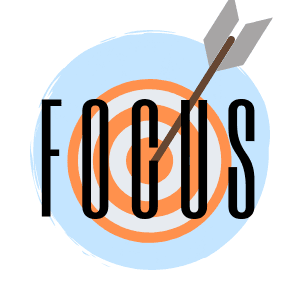 The Alkaloids:
Just like DMAA has a bunch of different names so do these alkaloids. B-Phenylethylamine and Phenylethylamine are actually the same alkaloid, just written differently. So when it comes to the product, this isn't an actual formula change.
The Phenylethylamine alkaloids do provide a bunch of benefits which are why they are a consistent ingredient in weight loss products. Some of these benefits in aiding in cognitive functions, as well as focus in general, enhancing your mood, and aids in overall weight loss. (1)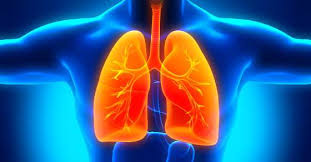 Theophylline:
Theophylline is also a consistent ingredient in these supplements. Although it is considered a bronchodilator, it has been seen to have stimulant properties. Because of these properties you get the fat burning proprieties normally associated with stimulants. Such that includes an energy kick, focus aid, appetite suppression and even some more mood boosting properties.
However what you don't normally get from typical stimulants is the bronchodilating effects. This means that it helps relax and open air passage ways in the lungs, ultimately making it easier for you to breathe.  If you're someone who uses a fat burner before your workouts, this ingredient helps avoid wheezing, coughing, and/or shortness of breath. (2)

What Can You Expect From The New Hellfire?
Well like we stated before, the chance of you not noticing a difference in these formulas are high. In fact most of our customers still love this product just as much as they did with DMAA. When you compare the reviews you can see this.
Post Formula Change:
Hella Fire! Review by Sopheap


This here is not for the faint of hearts. Beginners be cautious.
For intermediate and expert levels who are use to caffeine and need that extra boost and craving crushing mentality. (Posted on 5/30/2019)

Really Works!!! Review by Terry


I really love Hellfire! It does exactly what it says it will do. I've lost 40 pounds so far without exercise…although I do intend to join a gym eventually. My package arrived quickly and I have no plans on switching to any other product. (Posted on 5/25/2019)
Pre Formula Change:
Awesome product Review by Sammy


I love this product! The energy I got from it was great. It is powerful so definitely start with the one capsule as recommended. I use it to fuel my morning workouts and the energy lasts me well into the work day without a crash! (Posted on 4/11/2017)

Great Review by Dean


Great product. Does what it is suppose to do when I need a little more get-up-and go on my work-outs before heading into work. Always take what the only the label allows on all these products. I was introduced to SAME DAY SUPPLEMENTS by a co-worker of mine and have been an avid customer ever since… fair prices and great products. (Posted on 7/7/2017)
We still consider Hellfire Fat Burner to be one of the stronger fat burners available so we would recommend assessing your tolerance if you try it. And if you are someone with a low tolerance to stimulants or are just particularly sensitive to them, check out this post to see what might be better for you! Click Here
Disclaimer:
†PLEASE NOTE: The intention of the information above is for reference only. It is our goal to maintain and display accurate information. Yet, we can't guarantee it represents the latest formulation of the product. If you have any concerns, please visit the manufacturer's web site. Also, the information above is not a representation of our views at Same Day Supplements. These are the views and information provided by product's manufacturer. The Food and Drug Administration has not evaluated these statements. The intention of this product is not to diagnose, treat, cure or prevent any disease or illness.