Supplement Central Blog: Supplement Reviews and Nutrition Advice
Welcome to the Same Day Supplements Supplement Review Blog!
Let's face it, the supplement industry is over-saturated with thousands of bodybuilding supplements and products. This can often leave you more confused about bodybuilding supplements than Arnold in Predator . Our blog is designed to be your supplement central resource for all information and reviews regarding bodybuilding supplements.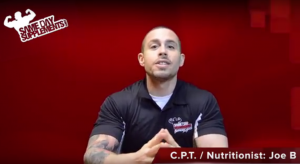 All supplement reviews are written by qualified personal trainers, nutritionists, and review specialists! Our supplement central blog writers take each product, analyze their ingredients, taste, mix-ability and assign an overall score to help you decide before you buy. If you'd like to see a particular product review on the supplement central blog, shoot us a request. We work for you!